Meet the Osborn Team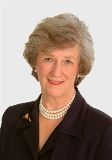 Althea Osborn was born in London and educated in England and Switzerland. In 1953, she joined the British Foreign Service, and in 1959 married US Army Officer, Captain Robert B. Osborn. In 1981, her husband retired and the family moved to his native Texas. In 1983 she joined Keller Williams Realty as one of its founding members. Since then, Althea has emerged as a rising star among her peers, not only within Keller Williams, but also among other real estate professionals throughout the country. From 1985 to the present, she has been the top producer in Keller Williams throughout the Austin region. From 1993 to 1996, she served as the national top producer. Additionally, each year from 1997 to present, she has been selected to be a member of the prestigious Who's Who in Austin Real Estate Elite 25.

Successful relocations are her specialty. Would you believe that as the wife of a career army officer, she moved her family twenty-two times in twenty-three years! Perhaps that is why the Osborn Team has developed a unique niche within the Austin market through its service to relocating executives and corporate buyers and sellers.

Service Based on Trust. The quality of one's character can be determined by one's understanding of the importance of service to others. This tenet is the foundation upon which the Osborn Team is built. More than just a philosophy of business, the Osborns instill in each team member the value of leadership through service to others. In fact, for the Osborns, true service is a lifetime commitment. That is why the children of many of Althea's original customers are now relying on her to assist them in selecting their homes!

Professional Designations include Graduate Realtors Institute (GRI) Certified Residential Specialist (CRS) Certified Residential Relocation Specialist (CRRS) Awards 1995 Received Texas Star Award realtor of the year in new home sales from the Texas Association of Builders and Max Award-Realtor of the Year by the Texas Capitol Area Builders Association 1997 Featured in the premiere edition of Broker Realtor Magazine as the top realtor in the Capitol City Metroplex. 1998-1999 Featured in America's Most Referred Real Estate Agents 1997-1999 The Osborn Team received the Top Team Award from Keller Williams National 1999 Received the prestigious President's Award from Keller Williams National 1998-2000 Selected as member of Who's Who in Austin Real Estate Elite 25 by Stewart Title Austin, Inc. and Chase Manhattan Mortgage Corp.